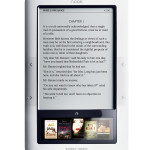 I was cruising through the inner-web (the Internet for those who don't get my humor) and I saw a post in the "Volleyball Coaches and Trainers Group" on Facebook.  The poster asked about what books they should have their players read.  There is a ton of great volleyball books on the market.  I wanted to go a bit of a different direction and recommend some great reads that may not be volleyball centric, but can be very useful in helping a program out.  I have included links to Amazon.com if case you wanted to check out the books yourself.  Enjoy!
1.  Zen and the Martial Arts
By: Joe Hyams
I can not stress this point enough.  This is my favorite "teaching" book of all time.  I have mentally done an inventory and I am pretty sure I have purchased this book no less than 20 times.  I always end up giving my copy to a fellow coach or player.  I have since bought the digital version, so I can keep it with me at all times.
The boo follows the author, Joe Hyams and his sessions with the legendary Bruce Lee.  When Joe begins to train with Bruce, he is expecting a lot of physical training.  What he finds are great sessions with Bruce about the mind and the training the mental aspect of life (and sport).  If you are looking for an easy read for your players that will improve their mental game, this is it.  The chapters are small but powerful.
2.  The Way of the Wizard
By: Deepack Chopra
This book is in the same boat as Zen and the Martial Arts.  I have bought this book enough times to finance Deepack's latest trip around the world.  I have to admit my original motives for buying this book.  I love Arthurian legend.  When I was browsing the bookshelves years ago at Borders (Google it kids), I found this book that was based on Merlin.  What I did not expect was it to be a self-help book that actually kept my attention.  The book centers around the teaches of the wizard Merlin to the young boy (Arthur).  It is a required reading for any of my team captains.  It is a pretty easy read, but some of the concepts can be a little tough.  I actually have a "captains" copy where I give it to the captains to read, they sign the inside cover, and give it back.
3.  The Art of Learning
By: Josh Waitzkin
I have to admit this…I never even heard of Josh Waitzkin until I read this book.  Josh was the subject of the book by his father (later turned in to a movie) "Finding Bobby Fisher".  Josh was a child chess prodigy.  He was regarded as one of the best young chess players in the world.  After the fame of the movie, he began to slip in his game.  He no longer has the option of privacy at events and would often lose focus.  He later found Tai Chi and it rejuvenated his passion for chess (and learning).  He would go on to win a few world championships in Tai Chi.  The reason this book is on my list is because it is focused on HOW we learn and not WHAT we learn.  It helps coaches (and players) look at how they teach and learn.
4.  DRiVE
By: Daniel Pink
This book, while designed for the business world is a solid read.  The focus is on motivation and the "myths" about what motivates a person.  There is a lot of good science produced in the book as well.  The basis of the book is that it examines the three elements of true motivation—autonomy, mastery, and purpose—and offers smart and surprising techniques for putting these into action.  There are also some great examples of motivation that top companies in the world are using.
5.  The 50th Law
By: Curtis"50 Cent" Jackson
With Robert Greene
This book looks at motivation in a different way.  It is based loosely on a continuation of Greene's 48 Laws of Power.  While some may not take a rap star seriously, there is something to be said for someone who comes from nothing to become a media mogul.  There is some intense stories, but nothing too bad in the book.  I would suggest for high school or older players.  The description from Amazon.com is better than anything I could put:
In The 50th Law, hip hop and pop culture icon 50 Cent (aka Curtis Jackson) joins forces with Robert Greene, bestselling author of The 48 Laws of Power, to write a "bible" for success in life and work based on a single principle: fear nothing. With intimate stories from 50 Cent's life on the streets and in the boardroom as he rose to fame after the release of his album Get Rich or Die Tryin', as well as examples of others who have overcome adversity through understanding and practicing the 50th Law, this deeply inspirational book is perfect for entrepreneurs as well as anyone interested in the extraordinary life of Curtis Jackson.