One of my original posts on this site was "The 5 Books for Every Coach".  That then became "5 More Books for Every Coach" and the last in the trilogy, "5 Books for Every Athlete".  A recent trip to North Carolina to instruct a USA Volleyball BCAP course led me to this post.  It was after the long (read: very long and wet) session that I was chatting with fellow cadre member (who will remain anonymous *cough* Jon *cough* ) and he mentioned a podcast to me.  That got my mind turning.  I have never done a "5 Podcasts for Every Coach".  So guess what…Here it is.  Just like books, there are a MILLION podcasts out there, so this is obviously a small sampling.
---
The Net Live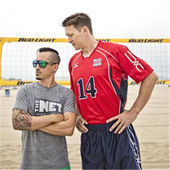 iTunes: https://itunes.apple.com/us/podcast/the-net-live/id315639804?mt=2
Website: http://www.blogtalkradio.com/the-net-live
Description:
The Original Volleyball Talk show live MOST Monday's at 10am Pacific. Radio broadcast about all things Volleyball with hosts KEVIN BARNETT (2x Olympian and NBC Anchor of the Beijing Games) and DJ ROUECHE (Official DJ for the AVP & Music Director for the Los Angeles Clippers).
---
Sports Coach Radio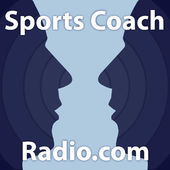 iTunes:https://itunes.apple.com/us/podcast/sportscoachradio/id563236556?mt=2
Website:http://sportscoachradio.com
Description:
The world's most successful sports coaches – the people and passion behind winning performances.  Every week SportsCoachRadio.com offers in-depth and insightful interviews with leading sports coaches, sports scientists, exercise physiologists and team performance directors.  If you want to understand how to bring out the very best in athletes – from a wide range of elite sports – SportsCoachRadio.com is an invaluable tool for learning, discovery and professional development.  Insightful interviews with basketball coaches, football coaches, swimming coaches, S&C coaches, track coaches, triathlon coaches, wrestling coaches, and volleyball coaches.
Distributed via Apple iTunes, Youtube and specialist podcast networks.
For more information contact: administrator@sportscoachradio.com
---
Invisibilia

iTunes:https://itunes.apple.com/us/podcast/invisibilia/id953290300?mt=2
Website: http://www.npr.org/programs/invisibilia/
Description:
Launched in January 2015, Invisibilia (Latin for "all the invisible things") explores the intangible forces that shape human behavior – things like ideas, beliefs, assumptions and emotions.  Co-hosted by NPR's Lulu Miller and Alix Spiegel, who helped create Radiolab and This American Life, Invisibilia delves into a wide array of human behavior, interweaving narrative storytelling with fascinating new psychological and brain science. Listen and research will come to life in a way that will make you see your own life differently. Produced by NPR News, Invisibilia turns the dry and scholarly into utterly captivating storytelling.   In Invisibilia's pilot season, Spiegel and Miller dig deep into our innermost minds — examining our dark, disturbing thoughts and whether those thoughts say anything about who we are, our fears and how they shape our actions, and our need for belonging and how it shapes our identity and fuels our emotions over a lifetime. They will take you into the real-world consequences of our own expectations — sometimes so powerful that they can overcome physical disability — and test your assumptions that empathy brings people closer together. Along the way, you'll encounter fascinating individuals, such as the man who has merged with his computer and a woman who physically feels what others feel.  Invisibilia is a glimpse into a world you can't see.
---
Get Psyched for Sports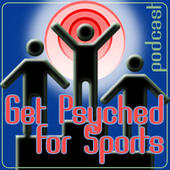 iTunes:https://itunes.apple.com/us/podcast/sports-psychology-podcast/id152566009?mt=2
Website: http://www.peaksportsnetwork.com/public/department47.cfm
Description:
A sports psychology, mental toughness, and mental training radio show that seeks to help athletes, coaches and sports parents reach peak performance. Learn the latest mental training strategies to identify ineffective mindsets, improve sports confidence, and boost your performance. Get free mental game tips from sports psychology expert Dr. Patrick Cohn.
---
The Rich Roll Podcast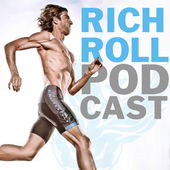 iTunes:https://itunes.apple.com/us/podcast/the-rich-roll-podcast/id582272991?mt=2
Website: http://www.richroll.com/
Description:
Unlock your best self! In long-form interview format, Rich Roll — ultra-athlete and author of the #1 bestselling inspirational memoir "Finding Ultra" — delves deep into all things wellness with some of the brightest and most forward thinking, paradigm busting minds in health, fitness, nutrition, creativity, entrepreneurship & spirituality — including world-class athletes, doctors, nutritionists, authors, entrepreneurs, spiritualists & artists. Topics include: general health; food policy & politics; fitness; environmentalism and sustainable lifestyle practices; meditation, yoga, mindfulness and spirituality; vegan & plant-based nutrition; and more. Rich's goal is simple: to educate, inspire and empower YOU to discover, unlock & unleash your best, most authentic self.
---